Over 20 restaurants are within a five-minute walk. Just as many steps will bring you to the doors of Whitefish's legendary bar scene. A more refined nightlife and upscale lounge experience can also be discovered tucked away in downtown locations.
Whitefish Performing Arts Center, home of the professional Alpine Theater Company, is steps away, and within a few blocks is the O'Shaughnessy Cultural Arts Center, home of Whitefish Theater Company.
Downtown's covered sidewalks lead to a wide variety of boutique shops, art galleries and custom jewelers.
The Firebrand is only five minutes from the Whitefish Lake Golf Club, 15 minutes from the ski slopes of Whitefish Mountain Resort, and five minutes from the Marina at Whitefish Lake.
The west entrance to Glacier National Park is just 35 minutes away by car.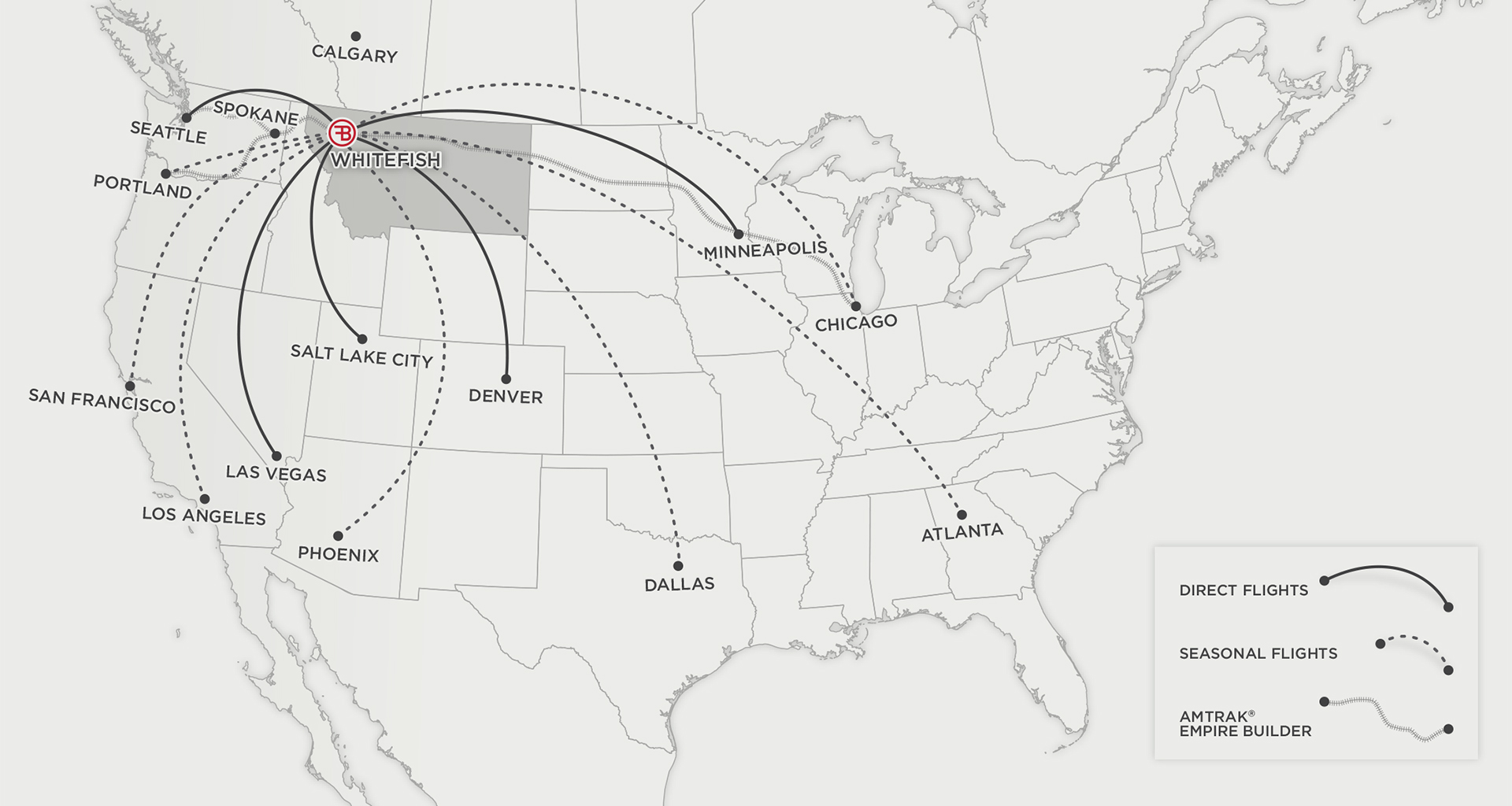 BY ROAD
15 minutes northwest of Glacier Park International Airport (FCA)
30 minutes west of Glacier National Park
1 hour south of Canada via Port of Roosville
2.5 hours north of US Interstate 90
BY RAIL
Amtrak's Empire Builder connects Seattle and Portland to the west with Minneapolis and Chicago to the east and stops right in downtown Whitefish, just 3 blocks from The Firebrand Hotel. Amtrak
BY AIR
Whitefish is one of the most accessible mountain towns in North America. Glacier International Airport is only 11 miles from Whitefish with direct, year-round flights on major airlines from Seattle, Salt Lake City, Minneapolis, Denver, and Las Vegas, and direct, seasonal flights from Chicago, Atlanta, Dallas, New York, Los Angeles, Oakland, and Portland. Glacier Park International Airport